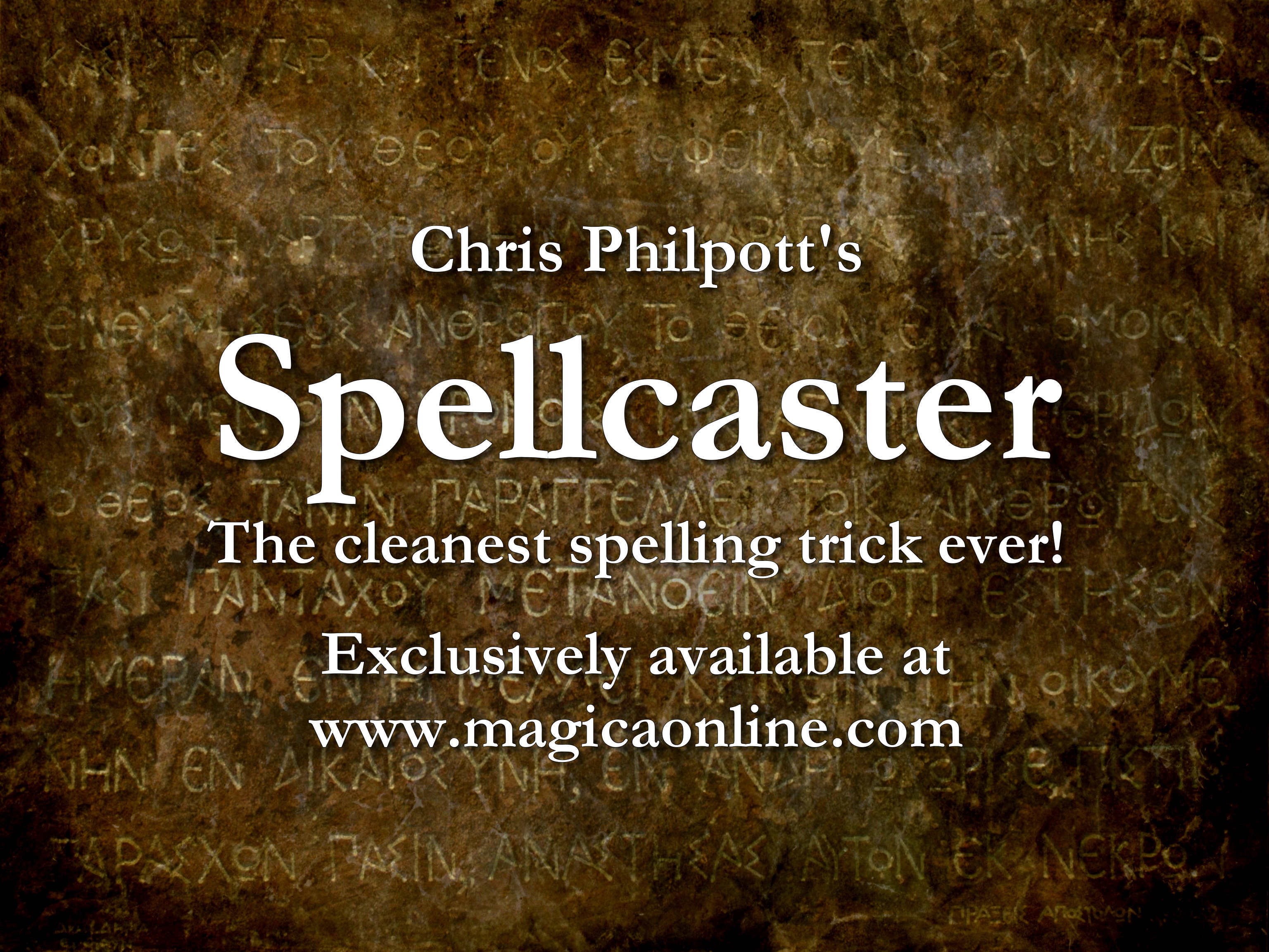 "Chris has combined some brilliant ideas to create, in my mind, one of the most direct and hands off versions of the spelling effect. It's going straight into my multiple selection routine!" -Bill Abbott
Chris Philpott's Spellcaster is about as clean
and strong as a card trick can be.
The performer spreads a deck face up on a table, a spectator merely thinks of one. The cards are gathered, handed to the spectator and cut several times. Then the spectator spells out the name of her card, dealing one card for each letter in the name -- the final letter, the S, will always be the card she thought of.
No sleight of hand is necessary.
Two versions of Spellcaster are available. One comes with a pre-made gimmicked deck and a link to an on-line instructional video ($33.99 + shipping). The other comes without the deck ($9.99) which includes instructions on how to make your own gimmicked deck which you can make in 15 or 20 minutes for between $5 and $15.
Available exclusively at this website.

Version without gimmicked deck: $9.99

Version with gimmicked deck: 33.99 + 3.99 shipping
(US ONLY)




©Chris Philpott 2013 - 2017. All rights reserved. Original designs and content by Kathleen Breedyk and Chris Philpott. Contact Us.